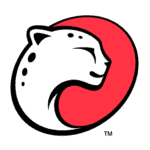 Playtika
About the Company
Join the playground!
Since 2010, Playtika has been a pioneer in the games industry. We were among the first to offer free-to-play social games on social networks and, shortly after, on mobile platforms. We were also one of the originators of live game operations, offering users personalized, daily game experiences with new events and exciting new features 365 days a year.
We're always thinking of new ways to make our team feel spoiled and loved, providing them with a world of perks and benefits and unforgettable events. We know that we're only as good as our team members are, which is why we like to invest in them and show them a good time!
We are looking for product ninjas, marketing wizards, creative rockstars, data masters, business aces, legal gladiators. If you have passion to build and ambition to grow we want to meet you.