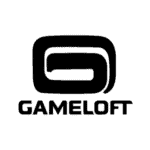 Gameloft
About the Company
WHAT WE BELIEVE IN
We believe in the power of entertainment. How its wonders can make you smile and widen your eyes.
We believe games can let you do extraordinary things. They bring you this pure moment of escapism that just makes you happy.
We believe that everyone should be able to enjoy games. Wherever you are, whenever you want, whatever you like.
And we've spent the past 20 years making sure it's possible. We are an entertainment company. Creating gaming experiences is what we do.

For the past two decades, we have been bringing the best gaming experiences to every pocket & beyond!
We have plenty of opportunities available in our many studios around the world. From game design & production, to marketing & administration, there's bound to be a job position for you. Your dream job at Gameloft is just a few clicks away!